Date/Time
Date(s) - 07/17/2016
11:00 am - 7:30 pm
Location
Crocker Art Museum
Categories
Deadline Extended until this Wednesday, July 13th ! We still have a few spaces left.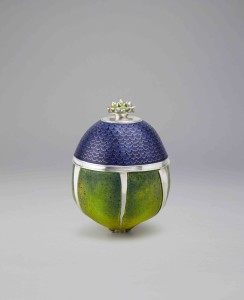 Come ride the train with the Northern California Enamel Guild!
NCEG has reserved tickets for our members for the 'Little Dreams' Exhibition Curator talk/Walk through and Train Ride to the Crocker Art Museum held on Sunday, July 17th. We are now offering the few tickets we have left to non-members.
This is a great opportunity to get to know NCEG members to decide if you would like to officially join and see a wonderful show of enamel!
The tickets for the Museum and the round trip Train ride are $45.00 per person if you are NOT an NCEG member. (Members receive a discounted price, please email Holly at president@enamelguild.org to get the discount before purchasing if you are a member.) You have until Wednesday, July 13th to reserve and purchase your tickets, spaces are limited so please email or purchase right away if you are interested. Non-member may purchase tickets here:
Little Dreams Train Ride $45.00
If you would like to join the guild and get the discounted price you may join here: http://enamelguild.org/join-renew/
You must include whether you would prefer to catch the train in Richmond or Emeryville, but you may be placed with whichever ticket is still available. If you have a preference of another location for train pickup, in case there are others who may like to join you, we may be able to make accommodations, let us know what your second preference would be. These are group rates and so we must have enough interest to add more pick up locations for the discounted train ticket price. If you have already purchased tickets to see the exhibition on your own, but would like to join the rest of the guild on the train ride, also let us know, and we will see how we can add you to the trip.
Itinerary
Sunday, July 17th, 2016
11:00 AM – Meet at Train station in Richmond or Emeryville
1:18 PM – Arrive in Sacramento
2:00 PM – 'little Dreams' Exhibition Curator Talk
3:00 PM – 'little Dreams' Exhibition Curator Walk through
5:20 PM – Leave Sacramento
7:05 PM – Arrive Back in Richmond
7:18 PM – Arrive Back in Emeryville
http://crockerartmuseum.org/calendar-event/780