Date/Time
Date(s) - 10/01/2016 - 10/21/2016
11:00 am - 6:00 pm
Location
ACCI Gallery
Categories
A Collaborative Exhibition: MAG, NCEG, & ACCI
October 1st – 21st, 2016
Opening Reception October 8th, 5-9pm
'Metal: It's Only Natural'
Metals are intense.
Typically hard and shiny, they are strong but malleable. They can be stretched, fused, and drawn into fine wire. They can be hammered or pressed permanently out of shape without breaking or cracking. They readily carry electricity and heat. Their atoms are in a virtual "sea" of outer electrons that jump from atom to atom. They are stable but possess the ability to change.
We depend on their unique natural qualities for industry, commerce… and for art.
An exhibition of jewelry and sculptural artwork from members of the Metal Arts Guild, the Northern California Enamel Guild, and the ACCI Gallery that explore the boundaries, integration / collision, and diversity of the natural qualities of metal as well as its relation to the natural world.
NCEG Exhibiting Members
Kirsten Barrere, Holly Carter, Chris Finch, Ed Lay, Natia Malazonia, Judy Pagnusat, Shirley Parini, Karin Pohl, Roberta Smith

The Northern California Enamel Guild (NCEG) is made up of enamelists working to create community through sharing the enamel arts, glass fused to metal.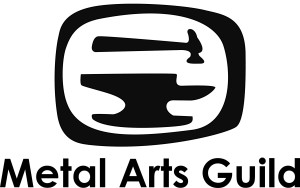 The Metal Arts Guild (MAG) is an organization of people who are skilled, interested, or share in the production and exhibition of metals. www.metalartsguildsf.org
Guild members include professional and emerging artists, from the beginner to the master craftsperson. They are comprised of educators, students, collectors, hobbyists, production artists, writers, and supporters.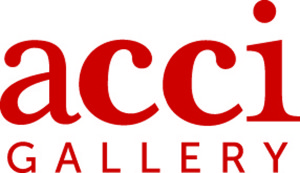 Arts & Crafts Cooperative, Inc. (ACCI), located in the heart of North Berkeley's Gourmet Ghetto, is a member-based community of artisans, artists, and art patrons. www.accigallery.com